suremann
Hobo


Switzerland
14 Posts

Posted - 02/02/2020 : 12:37:10


---
After the first SARX (Southern Appalachia RR Museum) project "SARX 7227 http://www.cp-forum.net/topic.asp?TOPIC_ID=771", I thought I'm done with that railroad, as I model most likely Canadian ones'. But then I got a Whatsapp message with a picture of a worn-out, rusty B23-7 locomotive and the message "Would that be a Challenge for you?"

Guess which railroad this B23-7 belongs to. Right, SARX.




Really an interesting looking engine, and if I get a Family Lines B23-7 as a base…….

…. EBay got one, including a DCC decoder, so "Challenge accepted".

The following pictures show you the progress of the "Challenge".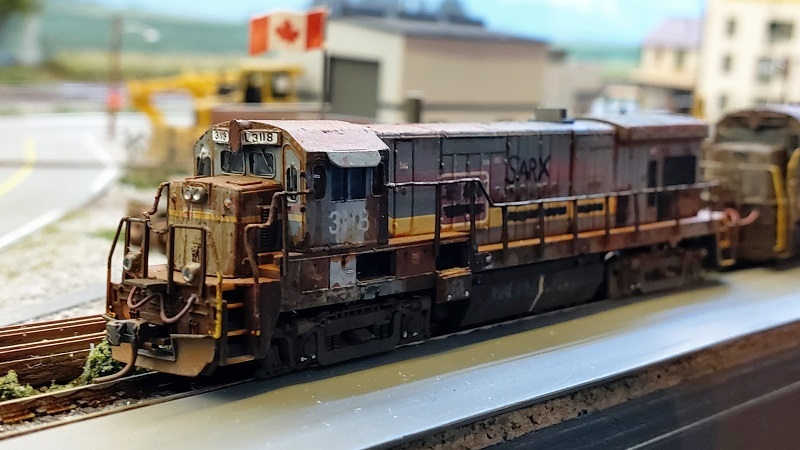 And here a picture from the prototype to compare.