sschaer
Moderator




859 Posts

Posted - 09/26/2021 : 15:33:29



---
hello all

a good part of the garden work is done by now. still a bit to do but weather is getting wet and cold here. therefore i had some time to work on my various railroad project.

first the cross-over is now fully functional. both turnouts are servo powered and have their frogs powered. did a few test-runs today. works perfect.


yesterday work continued on the sd70acu locos. doesn't seem like much done. but while markus made the cabs fit the shell i drilled a few holes. 28 per cab ... since 26 kits are currently beeing built this means 728 #80 hole just for the cabs !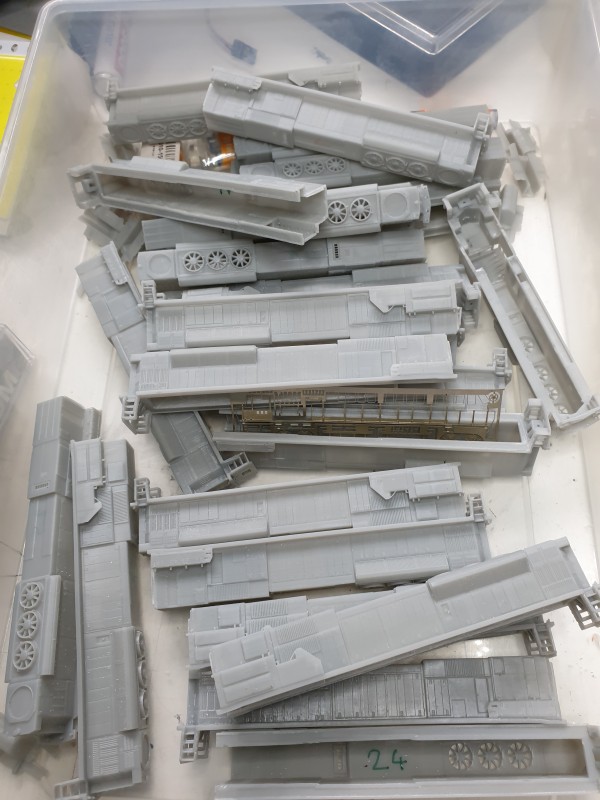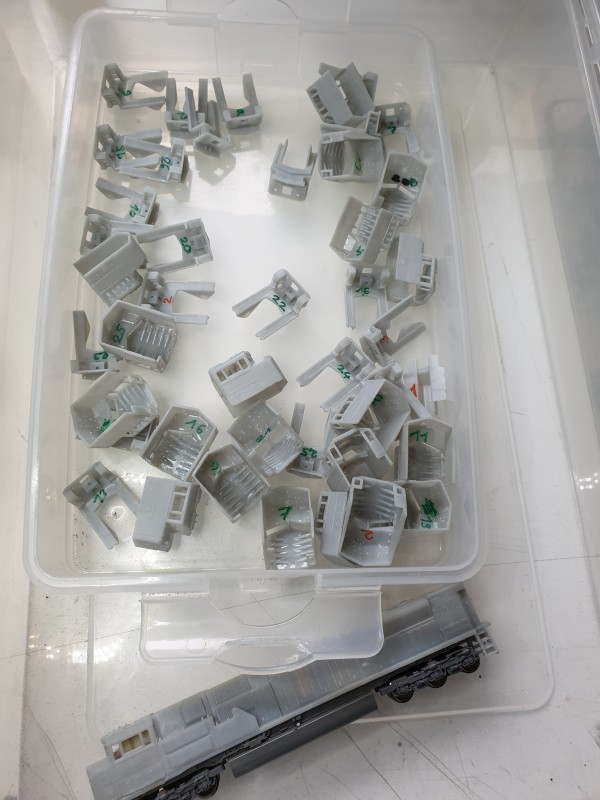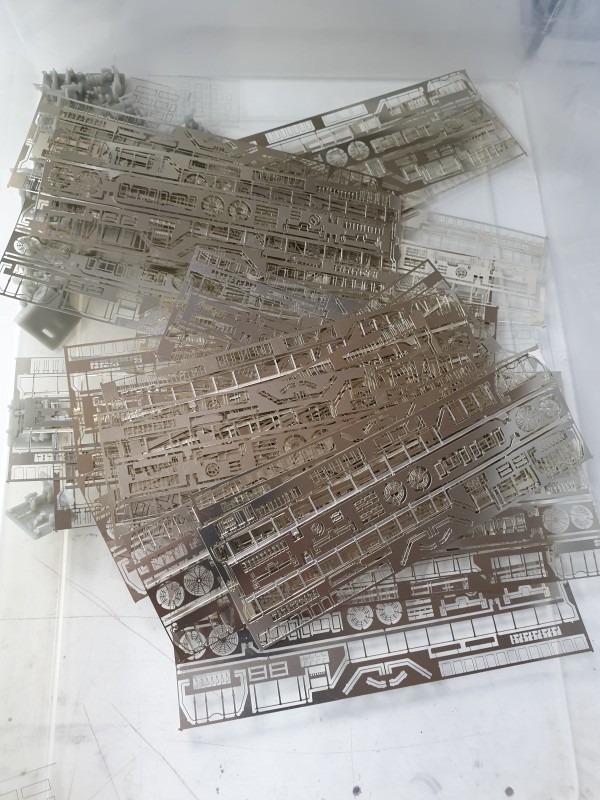 for all of you unaware of the size of a #80 drill.... here i'm holding a few ...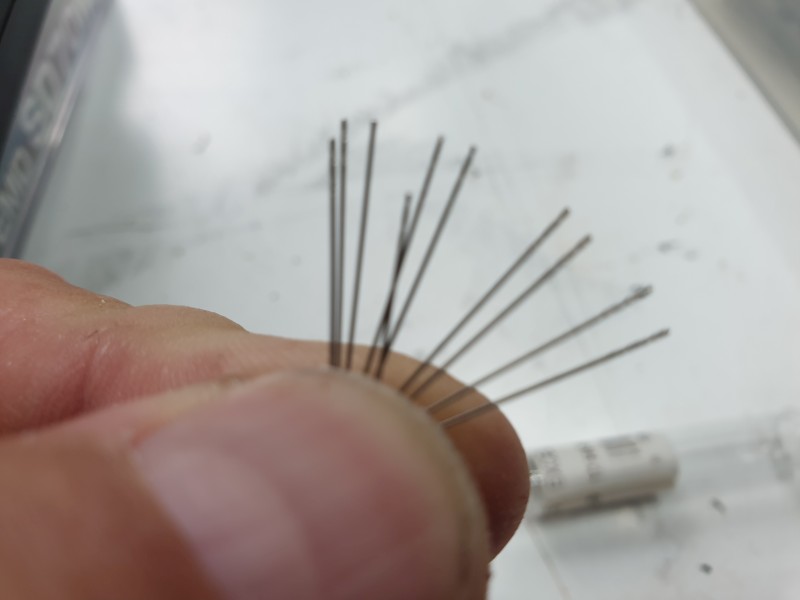 ---
Edited by - sschaer on 09/26/2021 15:34:18