sschaer
Moderator




866 Posts

Posted - 10/17/2021 : 15:01:00



---
finally !!! first custom painted engine in 2021 !

this time a rather special canadian pacific es44ac.

from cp rail website :

On September 30, 2021, Orange Shirt Day and Canada's first National Day for Truth and Reconciliation, CP proudly placed into service the "Every Child Matters" orange locomotive to commemorate the victims and honour the survivors of residential schools in Canada. The locomotive will raise awareness as it operates across CP's network for all of us who see it to continue on the path of learning about Indigenous Peoples and their rich history and culture.

The special orange locomotive was proposed by 13-year-old Jacob Hoffer, an Indigenous youth, who in the summer 2021 wrote to CP asking it to consider painting one of CP's locomotives orange. In September, Jacob and his mom, Darcy, were invited to CP headquarters in Calgary to participate in the unveiling of the locomotive he helped make a reality.

CP received guidance from the Orange Shirt Society (OSS) to develop the special livery for this locomotive, which proudly displays the OSS logo on the side of the locomotive's nose. OSS is a non-profit organization that supports Indian Residential School Reconciliation and creates awareness of the individual, family and community inter-generational impacts of Indian Residential Schools.



albeit she only hit the tracks 2 weeks ago she's already quite dirty.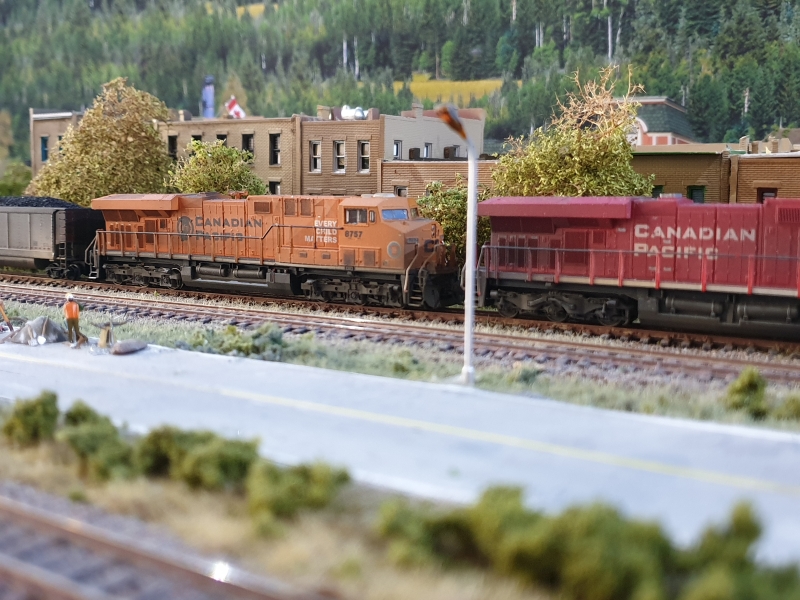 just noticed she rides on the wrong trucks. have to change that asap.