sschaer
Moderator




859 Posts

Posted - 01/02/2022 : 12:32:23



---
hello all out there....

hope you had a smooth ride into 2022 ! wish you all the best ! let's hope this year will be less crazy as 2020 and 2021 were.we'll see.

i spent quite some time in my train room recently. "rolling thunder" number 3 has been permanentely installed, 4 and 5 are just temporary set up. it seems like i will need a total of 9 or 10 of these systems.
wondering what i'm talking about ? most of the broadway limited locos feature a paragon sound decoder. creating realistic sounds while the loco is running. cool isn't it ? but best of all : these decoders have a tiny transmitter which sends the engine sounds out in the air. a receiver coupled to an active subwoofer then plays the low frequencies. as a train runs around the layout the receiver closest to the loco plays the bass. this gives an impression as if the rumble of the diesel engine follows the train around the layout. quite impressive !

the double-track spur towards my workbench has been installed as well. the two tracks will make speed matching the locos much easier. no more stop-watch fiddling. just place a loco on each track and let them run. a short piece of track features the programming track. all within reach of the workbench.
unfortunately i had some strange issues with the digitrax pr3 programming interface. switching and blocking usb ports randomly. after upgrading the firmware to the latest releasae it now works without further issues.

last but not least i received a bunch of cmr decals. been waiting for these impatiently. so i quickly started applying the hapag-lloyd decals to the already painted loco. unfortunately cmr products seem to have some problems with printing black. all black lettering came of the carrier decal foil. not good. in fact, unusable. upon closer inspection on dry and new decals it really seems like black doesn't stick to the decal paper at all.
fortunately i already prepared the art work for these decals some time ago and could easily print my own decals. not all but what cmr messed up.

so here you go ! finally some pictures again. these two ladies had a pretty rough and dirty ride recently.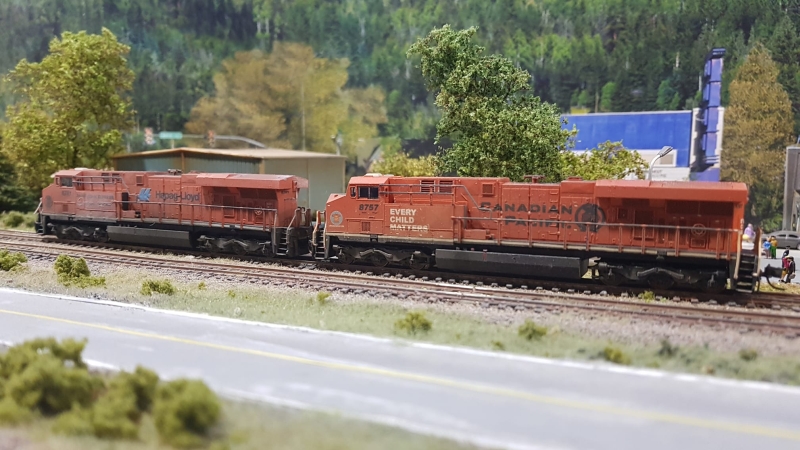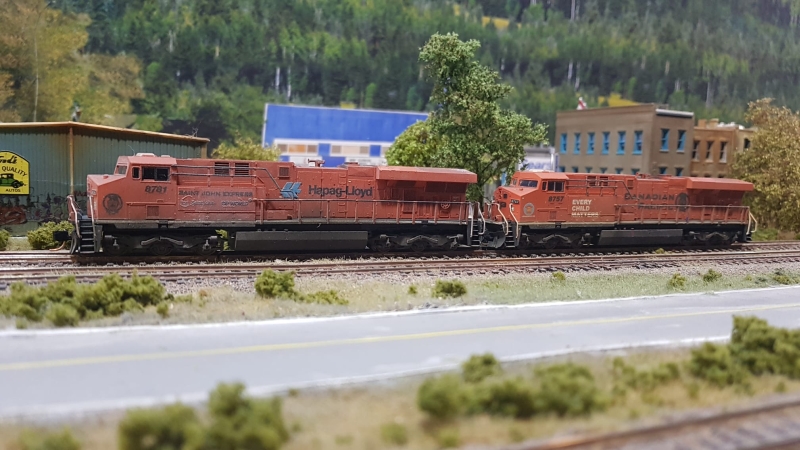 ---
Edited by - sschaer on 01/02/2022 12:32:53